Specialized Metal Cleaning Services for Manufacturers
Oil and Gas
Metal Insert & Oilfield Reclaiming to a new level
Costly metal inserts are often used in molded parts and products and can be re-used if they are able to be reclaimed. Ever consider how much money you scrap on a daily basis?
As it turns out, with Oilfield Reclaiming, rubber molded parts in the field can efficiently be reclaimed and re-molded for significant cost savings. This process not only improves your bottom line but is also great for the environment.
Our process ensures 100% compliance
With all EPA Clean Air Regulations. Our Process is also chemical-free! Our capabilities include removing rubber or urethane from molded metal parts.
Commonly Reclaimed Parts
Annulars
Inserts
Blow Out Preventers (Bops)
Sphericals
Oilfield Pipe
Stader Pipe
Before and after images below. Our process gets metal inserts back to their original condition.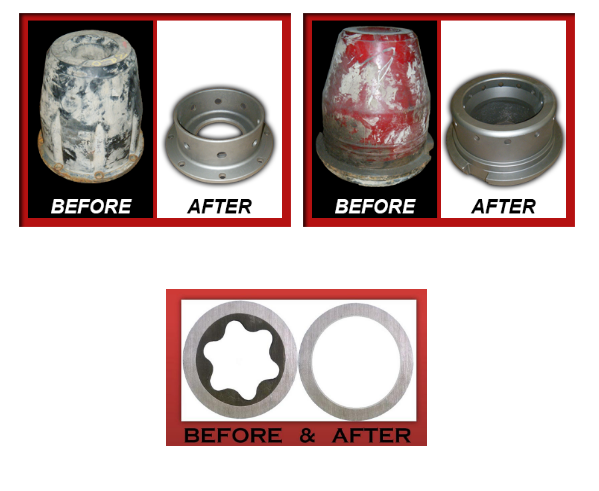 Automotive
Automotive industry takes advantage of new methods to clean its paint lineWhile there are a number of ways to keep paint line components clean, Metal Cleaning Systems has developed the most effective/cost-effective process and has become the standard for industrial paint removal.
Paint Cleaning:
Most finishers have experienced one major problem with finishing systems-keeping the following items clean;
Paint Racks
Fixtures
Hooks
Load bars
Grating
Assist Devices
Elpo
Paint Carriers
While other Industrial Cleaners ONLY clean major contact points,
MCS does a very thorough cleaning to make sure parts are free of all materials bonded to it.Grounding and transfer efficiency of the line is maintained when finishers can keep the racks, hooks, and fixtures free from coatings. Overspray contamination and safety are just a few reasons finishers should be concerned about maintaining clean components of a system. But how should these parts be cleaned? Chemicals? Sandblasting? Mechanical stripping? Fluidized bed? Baking Soda? Cryogenics? All of these methods have major drawbacks, ranging from intense labor costs, high energy costs, and damage and degradation of parts, to expensive waste disposal.
Before and After:
Proven Method for Cleaning
While there are a number of ways to keep paint line components clean, our method has become a standard due to the ability to clean many parts at once with no pollution or hazardous waste. Other advantages are energy efficiency and quick turnaround. Metal Cleaning Systems provides an efficient method for cleaning many different sizes of parts as well as sensitive reject parts such as aluminum and thin sheet steel.
Elastomer Removal
Elastomer removal, de-bonding rubber/urethane products clean separation, and rubber removal on any metal part.
The process is gentle, environmentally friendly, inexpensive and nearly works with any material, delivering impressive results.
Elastomer removal for conveyor rollers, lagging and rebuilding of worn-out V-rollers, turning rollers, aluminum sheaves of all sizes as well as wheels and caster refurbishing, MCS has continued to meet the increasing demand. Metal Cleaning Systems continues to aggressively broaden its customer base.
Rubber Applications:
Conveyors
Assembly Line
Automation Rollers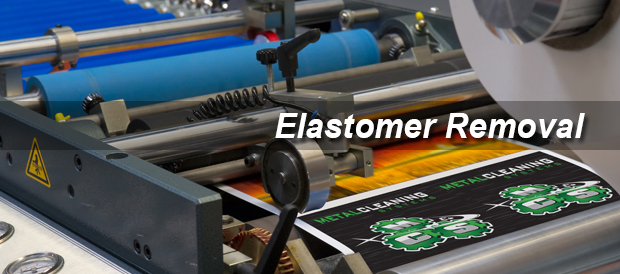 Urethane Applications:
Wheels
Rollers
Gears
Bumpers
Sprockets
Trays
Cradles
Vacuum Chucks
Compliance Rollers
Transmission Mounts
Chucks
Sprockets
Pipe Rollers
Escalator Wheels
Elevator Tires
Equipment Pipe Seals
Shock Absorbers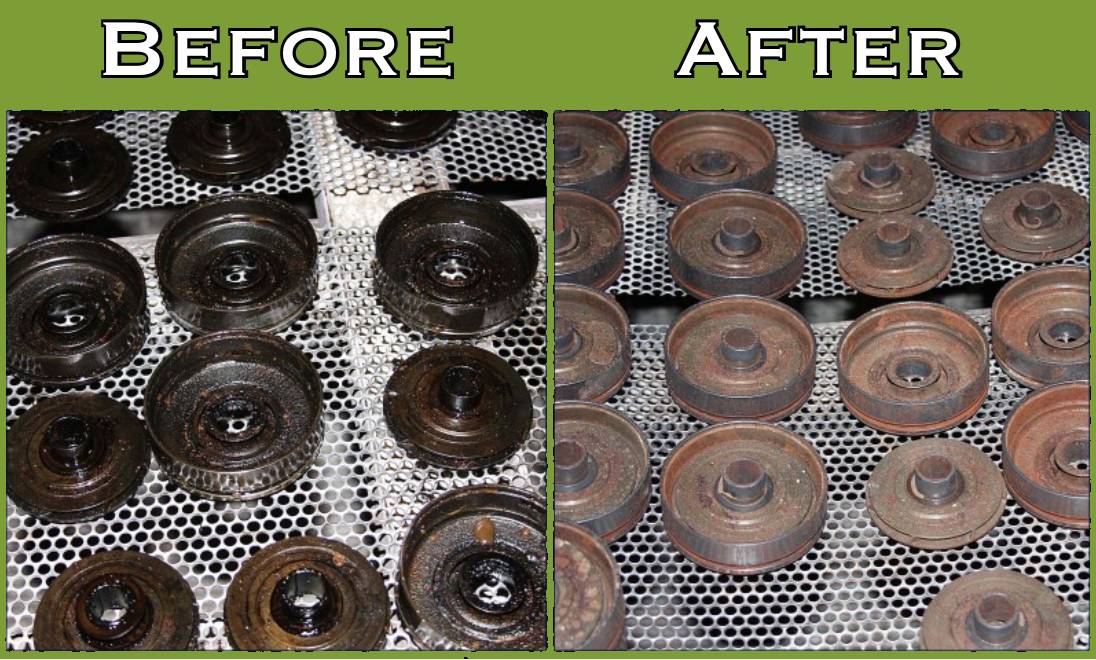 Water Works
Don't discard valuable metal inserts that can be reclaimed and re-molded. Metal Cleaning Systems works closely with the public works industry to help them in valve reclaiming to avoid the extreme expense of purchasing new.
butterfly valve
A butterfly valve is a valve that can be used for isolating or regulating flow. The closing mechanism takes the form of a disk. Operation is similar to that of a ball valve, which allows for quick shut-off. Butterfly valves are generally favored because they are lower in cost than other valve designs as well as being lighter in weight, meaning less support is required.
The disc is positioned in the center of the pipe,
passing through the disc is a rod connected to an actuator on the outside of the valve. Rotating the actuator turns the disc either parallel or perpendicular to the flow.Unlike a ball valve, the disc is always present within the flow, therefore a pressure drop is always induced in the flow, regardless of valve position.